Need help?
Customer service: (+420) 608 984 825
When ordering over 74,64 €
Free shipping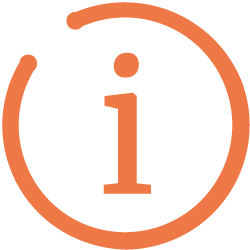 We apologize for the unavailability
We have removed this product from our range due to low demand.
G21 Perfect smoothie Vitality blender
multifunctional use
Six blade system ensures nutrient availability
drinks contain fibre
large container for bulkier foods
TheG21 Perfect smoothie Vitality blender is a multifunctional, powerful blender that can blend to a very fine consistency all the different types of food you can think of or have on hand. You can blend, mix, crush, chop or make fruit snacks for the kids, smoothies, desserts, ice cream, smoothies, sorbets or spreads.
The 2.5 litre container is sufficient for bulkier foods that don't need to be cut into small pieces and fits nicely in the container. The container, which is made of hard and lightweight plastic, is resistant to scratches or breakage and, most importantly, does not trap the smell or taste of the food.
By improving the cooling of the bearing and knives, it is useful for preparing not only cold but also hot dishes.
The blender includes an ergonomic masher and a lid with afunnel that allows the ingredients to be added gradually during blending.
Usethe masher to speed up the blending of thick or frozen ingredients that form air pockets during blending.


Mixing bowls and blades
Theknives and bearings have improved cooling, which reduces the heating of the liquid
The2.5 litre container is made of Tritan (copolyester), a very hard and lightweight plastic that is resistant to scratches and breakage. It is possible to prepare both hot and cold foods. The great advantage is that it does not trap the smell or taste of the food being prepared.
Uses
RAW food - perfect for preparing RAW food which is not only tasty but also very healthy. Enjoy a good dose of enzymes, minerals , vitamins and quality nutrients that you will not lose thanks to the low temperatures during preparation.
Cocktails and blending - prepare delicious fruit or vegetable cocktails. With high performance, a unique blending system and the interplay of six blades, you get vitamin-packed smoothies with preserved cell structure. It can even blend carrot juice, for example, which it turns into a creamy smooth juice full of vitamins and fibre.
Ice cream - refresh yourself with homemade soft and perfectly fluffy ice cream. Lovers of this delicacy will appreciate the G21 Perfect Smoothie Vitality not only in the summer months. Or simply prepare syrups to pour over pancakes, crepes or the aforementioned ice cream.
Cooking - a great challenge for soup enthusiasts. Just a few minutes and you can warm up with, for example, broccoli, pea, pumpkin or lentil soup, which will not only be beautifully smooth and creamy, but will also replenish the body with nutrients. The G21 Perfect Vitality smoothie is also ready to be used indelicious sauces, desserts, spreads, and crushed nuts.
Parameters
Container volume (l): 2.5
Container material: Tritan Copolyester
Weight (kg): 5
Dimensions W x H x D (cm): 23 x 57 x 23
Thermal overheat protection: Yes
BPA free: Yes
Parameter: Description
Power (W): 1680
Color: Red
Display: No
Speed (1/min): 10,000 - 32,000
Vessel resistance (°C): -40°C - 120°C
Soundproof cover: No
Delivery time: 2 - 5 days
Delivery time is subject to change according to supplier's stock.
We ship only within the Czech Republic.
Data sheet
| | |
| --- | --- |
| Weight including packaging | 6 kg |
| Quantity | 1 ks |
Related articles and recipes
Selection of questions from Counselling
You can ask a question here and our experts will try to answer it.
Petr Kotvan 17. September 2019
Dobrý den,

rád bych se zeptal, zda je možno u Vás zakoupit
G21 Perfect smoothie nádoba 2,5l.
viz https://prislusenstvi-ke-kuchynskym-robotum.heureka.cz/g21-perfect-smoothie-nadoba/#

Díky moc za info.
Kotvan


Ing. Petra Vašková odpověděl:
product specialist, holistic nutrition consultant
Dobrý den, pane Kotvane,

bohužel , jen jako celek. Odkazuji Vás na výrobce - PENTA .

s pozdravem, Petra
Eva KRAJÍČKOVÁ 2. August 2019
Hledám spolehlivý pozáruční servis na mixér G21 Perfect smoothie Vitality. Děkuji. Eva KRAJÍČKOVÁ, Krnov, email: ekraj@ladymail.cz

Ing. Petra Vašková odpověděl:
product specialist, holistic nutrition consultant
Dobrý den, paní Krajíčková,

obraťte se přímo na výrobce - Penta.

Přeji krásný den,
s pozdravem Petra
Markéta 9. November 2016
Dobrý den, mám dotaz na výkon/příkon spotřebiče a nejvyšší stupeň otáček.
Děkuji za odpověď

Sandra Zlatkovská odpověděl:
Dobrý den Markéto,

Výkon: 1 680 W
Ot./min.: 10 000 – 32 000

S pozdravem, Sandra Vitalvibe
Váš dotaz byl úspěšně odeslán našemu týmu. Děkujeme za otázku!