Code:
Manufacturer: Vitalvibe
Quantity: 500 g
Reviews: (4 reviews)
Availability: In stock More than 5 pieces in stock (Try alternative products)
We apologize for the unavailability. Estimated availability is 1.1.1970. We can send you email when we get goods in stock.
We tested
"When I have sweet tooth, 100% chocolate is my guaranteed favourite. I like its pleasantly bitter taste, strong smell and I really appreciate that thanks the high quality contains a lot of nutrients."
Main product features
dark chocolate in its purest form
without added sugar
high in antioxidants and minerals
Need help?
Customer service: (+420) 608 984 825
100% chocolate is made by grinding the whole unroasted cocoa bean into a fine paste and drying it into a solid mass.

100% chocolate, i.e. cocoa paste, is made from organic cocoa beans from Peru, loaded with antioxidants, minerals and other substances beneficial to the body.
How real raw chocolate is born
Cacao beans are the fruit of the cacao tree(Theobroma cacao), botanically classified as a nut, and taste like unsweetened dark chocolate. In unroasted form, they are an excellent way to give the body energy, good mood, a clear mind and support a healthy lifestyle.
Real dark chocolate is made by grinding unroasted cocoa beans at low temperatures. This is then allowed to harden and dry into a flavour-rich paste without losing any of the substances that are beneficial to the human body.
Many people consider chocolate to be a 'guilty pleasure'. However, the rumours that chocolate is an unhealthy food should be attributed mainly to the unsustainable processing of cocoa by large food companies, which refine the raw material and add large quantities of mainly white sugar, milk powder, various flavourings and solidified fats.
Chocolate for health
100% raw chocolate, made from unroasted cocoa beans in their unadulterated form, is rich in nutrients and beneficial to health. Among the most important bioactive substances we can mention the following:
Flavonoids are substances with antioxidant activity. They have a number of beneficial effects, for example, they contribute together with calcium to the harmonious function of the heart and blood vessels. Their content decreases significantly when cocoa beans are roasted. In addition to cocoa beans, they are also found in fruit, vegetables, tea and red wine.
Anthocyanins are natural dyes of purple colour. They are also found, for example, in blueberries and acai, where they contribute significantly to the beneficial effect on the human body.
The specific substances are purine compounds. Dark chocolate is reported to contain 0.3-0.7% theobromine and 0.02-0.03% caffeine. The two substances have quite similar effects due to their affinity, but the effect of theobromine is about ten times weaker than that of caffeine. Therefore, with chocolate we do not have to worry about 'over-stimulating the body', nor about a certain 'addictiveness', as is the case with coffee, for example.
On the contrary - good quality, pure raw chocolate induces a pleasant feeling of physical fitness and mental alertness.
Bioactive amines contribute to the harmonious function of neurotransmitters (carriers of nerve impulses in the brain) and help maintain inner well-being.
Quality chocolate is a very good source of minerals.
The story of chocolate
The beneficial effects of chocolate have been known since its earliest days. It is also no coincidence that it was originally sold only in pharmacies and prescribed by doctors for convalescence. Even the ancient Mayans and Aztecs knew about its effects and considered it a strengthening agent and a treatment for health complications.
Between the 16th and 19th centuries many of the health benefits of pure chocolate have been described.
In 1753, the Swedish naturalist Carl Linné gave the botanical name Theobroma cacao, which translates as "food of the gods", to the cacao tree thanks to the reputation of chocolate.
It wasn't until the 20th century that chocolate gained a reputation as something unhealthy. However, the adverse effects on the human body are mainly due to the ingredients added to most commercially produced chocolates, mainly white sugar, milk powder, flavourings and other additives.
The sad fact is that most people today do not think of chocolate as anything other than this mixture of unnatural ingredients - mostly high in white sugar and vegetable solidified fat.
Taste 100% chocolate in its pure form. You will know the very essence of this popular food. Our chocolate is made from a single raw material, sourced from pure nature. That is why it is full of aroma and a typically earthy taste. It will bring you the right indulgence for body and mind!
Ingredients: organic 100% cocoa paste
| | |
| --- | --- |
| Nutritional values | in 100 g |
| Energy value | 2396 kJ/ 581 kcal |
| Fats | 50 g |
| of which saturated | 29 g |
| Carbohydrates | 8,3 g |
| of which sugars | 0,5 g |
| Fibre | 21 g |
| Protein | 15 g |
| Salt** | <0,01 g |
* reference intake values
** only in the form of naturally occurring sodium
Store at temperatures below 18°C, do not expose to sunlight. Always close the package tightly after use. Do not expose to rapid changes in temperature.
Caution: increased caution is advised in pregnancy, breastfeeding, children under 5 years of age, and caution is advised when combining with certain medications and other substances (especially certain antidiabetic drugs, lithium, theophylline, hormonal preparations, black and green tea and coffee).
Chocolate should be handled with caution by anyone prone to migraines or gout.
Data sheet
| | |
| --- | --- |
| Country of Origin: | Peru |
| Raw: | YES |
| Vegan: | Yes |
| Organic | Yes |
Related articles and recipes
Výběr dotazů z Poradny
Zde nám můžete položit otázku a naši odborníci se Vám ji pokusí odpovědět.
Váš dotaz byl úspěšně odeslán našemu týmu. Děkujeme za otázku!
We're sorry we can't share with you
all the information about this product.
Various EU laws and regulations severely limit the extent to which we (and all other food business operators) can communicate the health benefits that these products offer to people.
Our long-standing customers are already intimately familiar with these foods, and they keep coming back to us for them. We also ask you to do your own research. You may discover much more about the potential benefits of these gifts of nature for your health...

John Noah
Founder of Vitalvibe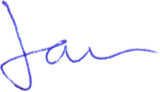 249 Kč , better about0%

249 Kč

259 Kč , better about0%

259 Kč