Code:
Manufacturer: Vitalvibe
Quantity: 400 g
Reviews: (0 reviews)
Availability: In stock More than 5 pieces in stock (Try alternative products)
We apologize for the unavailability. Estimated availability is 1.1.1970. We can send you email when we get goods in stock.
Main product features
Organic quality, without additives, unsulphurised
RAW quality, sun-dried, preserving high nutritional values
highest possible quality
Selected - large juicy fruits, unspoilt
great taste
Need help?
Customer service: (+420) 608 984 825
Enjoy the best quality curated food that is ever possible with us! Thanks to cultivation on uncontaminated soil and gentle processing, you can be sure that our curcurrants do not contain any risky substances or additives. You will be surprised by the large juicy berries, which are not shriveled thanks to sun drying and retain their nutritional richness in the fullest range.
Treat your body to a true "fruit of longevity", one of the most generous superfoods on the planet. By regularly consuming Chinese curcurbit, also known as goji, you support your health, vitality and beauty. The nutritional treasures it contains help the normal function of the immune system and nervous system, protect against premature ageing or benefit the quality of skin and eyesight.


The fruit is red in colour and the dried berries are about the same size as raisins. Goji tastes approximately like a combination of cranberry and cherry.
What makes curcurrants great...
Regular consumption of curcurrants is good for our health. It is particularly rich in vitamin C and iron (22% DDD per 100g), but also in potassium (82.5% DDD per 100g) and vitamin A. What does this powerful combination give us?
Promotes healthy blood formation (vitamin C improves iron absorption)
contributes to normal oxygen transport in the body (iron is essential for the formation of haemoglobin, the oxygen carrier)
contributes to the normal function of the immune system (due to its iron content)
contributes to a reduction in the level of fatigue and exhaustion (due to its iron content)
promotes good skin condition(thanks to its vitamin A content)
benefits eye health (due to vitamin A content)
contributes to the maintenance of normal blood pressure (thanks to its potassium content)
contributes to the normal functioning of the nervous system (thanks to its potassium content)
...and that's not all, it has many other amazing effects
Custard fruits contain red dyes called carotenoids. The best known of these is beta carotene, i.e. provitamin A. From this, vitamin A itself is formed in the body, which, as already mentioned, benefits eye health. Other plant dyes, which occur naturally in various fruits, have a similarly beneficial effect.
Of the red dyes, the curcurrant contains a high content of the rare lycopene. It is also a pro-vitamin A and thus has a beneficial effect on visual function. For better absorption, it is a good idea, for example, to pour hot water over the curcurrants and make a tea from them.

Include a handful of curcurrants in your diet every day if...
You want to support your eye health (whether your eyes are just tired from working long hours at the computer or you've had an eye procedure),
you're looking for a natural way to replenish simple sugars before a sporting event,
looking for a healthy snack and a natural sweet,
you want healthy skin,
you're on a vegan diet and you're looking for foods that are naturally rich in iron,
you want to boost your vitality and overall health with a natural diet.



Take inspiration from our recipes



Learn more
Recommended dosage: 10-30 grams (small handful) per day
| | |
| --- | --- |
| Nutritional values | per 100 g |
| Energy value | 1478 kJ/ 349 kcal |
| Fats | 3,2 g |
| of which saturated | 0,39 g |
| Carbohydrates | 67,8 g |
| of which sugars | 51,4 g |
| Fibre | 6,8 g |
| Protein | 11,9 g |
| Sodium** | 484 mg |
| Potassium | 1650 mg (82.5%)* |
| Iron | 3,04 mg (22 %)* |
| Vitamin A | 208 µg (26 %)* |
| Vitamin C | 5,3 mg (6,6 %)* |
* reference intake values
** only in the form of naturally occurring sodium
Uses: eat as a snack or blend according to recipe, in smoothies, for tea, just as a snack.
Store in a cool, dark and dry place.
Data sheet
| | |
| --- | --- |
| Form: | Dried fruits |
| Country of Origin: | China |
| Raw: | Yes |
| Vegan: | Yes |
| Gluten-Free: | Yes |
| Organic | Yes |
Related articles and recipes
Výběr dotazů z Poradny
Zde nám můžete položit otázku a naši odborníci se Vám ji pokusí odpovědět.
Váš dotaz byl úspěšně odeslán našemu týmu. Děkujeme za otázku!
We're sorry we can't share with you
all the information about this product.
Various EU laws and regulations severely limit the extent to which we (and all other food business operators) can communicate the health benefits that these products offer to people.
Our long-standing customers are already intimately familiar with these foods, and they keep coming back to us for them. We also ask you to do your own research. You may discover much more about the potential benefits of these gifts of nature for your health...

John Noah
Founder of Vitalvibe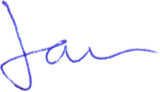 259 Kč , better about0%

259 Kč

Spirulina Powder Organic

source of a wide range of nutrients
supports blood formation
benefits heart and vascular health
great support for detoxification and diets
boosts phasic endurance and reduces fatigue

199 Kč , better about0%

199 Kč

499 Kč , better about0%

499 Kč

159 Kč , better about0%

159 Kč

Camu Camu Organic

camu camu berry fruit
rich source of vitamin C
natural immunity kicker

419 Kč , better about30%

293 Kč